Over the years, the idea of building such a thing as a space elevator has floated around the scientific community, although little to no progress has been – or possibly will be – made on such a thing.
The idea of a space elevator is relatively self-explanatory – an elevator that can be used to quickly and inexpensively transport people and supplies up to low Earth orbit. While it can cost upwards of $3,500 to send 1 pound of material to a space station today, a space elevator, if build, could reduce that cost to as little as $25 a pound, according to Peter Swan, the president of Santa Ana, CA – based International Space Elevator Consortium(ISEC). Any nation that could build a space elevator before all others would gain an immense advantage in the realm of space exploration and all the other technological advancements that would come with it.
The structure, if completed, would rise 22,000 miles above the ground, approximately the altitude at which satellites orbit. By being able to carry literal tons of supplies for a relatively dirt-cheap price, the efficiency of space exploration and experimentation is greatly improved.
It's one thing to dream up a concept as to what a potential space elevator would look like, but actually designing, engineering, and constructing one is another matter entirely, although some companies are beginning to make progress through prolonged, concentrated effort. China has plans to complete one by the year 2045, while the Obaashi Corp., a constuction firm based in Tokyo, wishes to complete theirs by 2050.
The impossibly lengthy cables for the elevator will likely be made of a material known as graphene, a form of carbon that can be rolled up into ludicrously strong molecules known as carbon nanotubes. Although carbon nanotubes themselves were discovered in 1991, humanity has yet to develop such molecules NEARLY long enough to be viable for a space elevator, although many companies are currently working on the daunting task.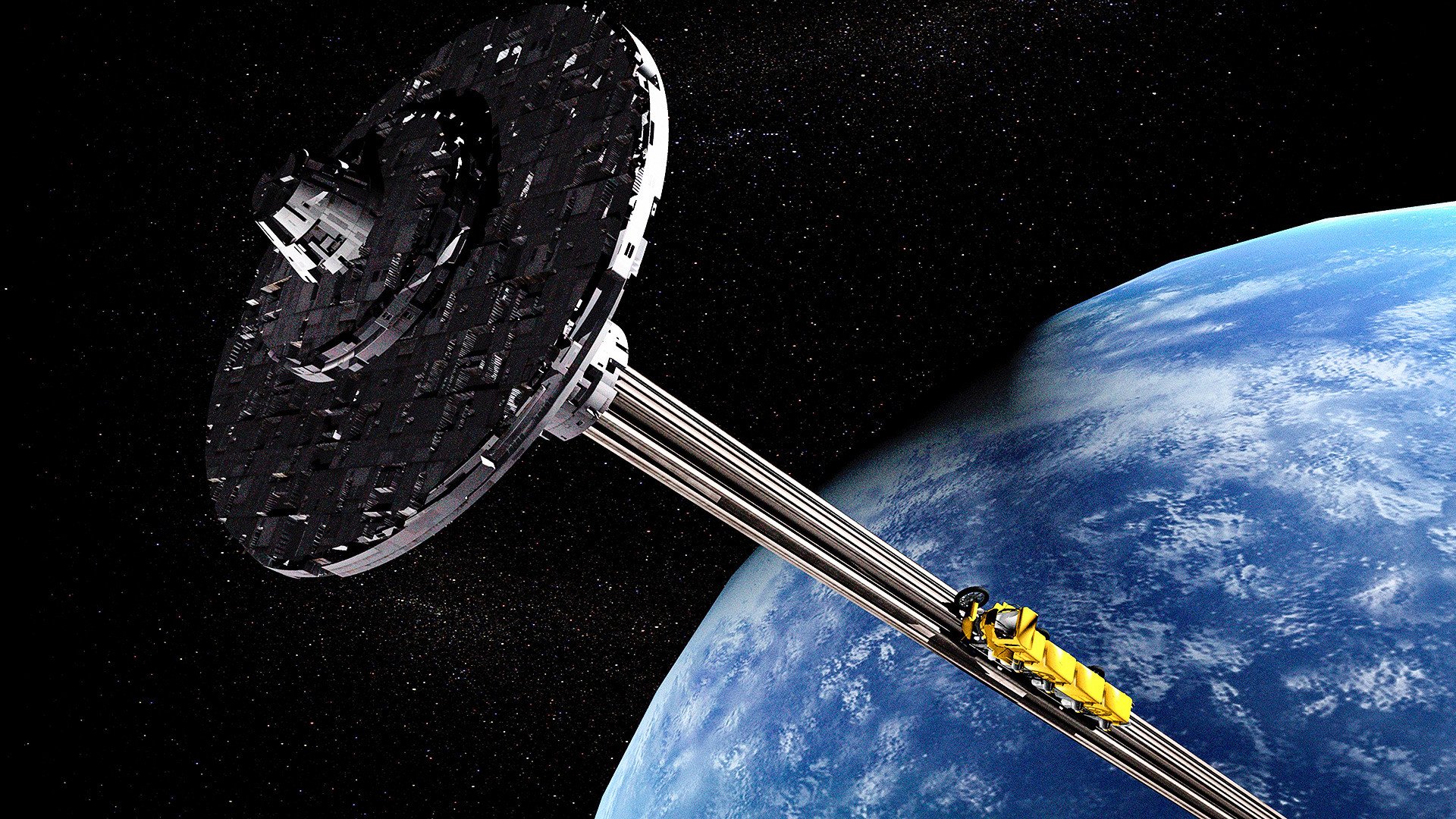 In addition to this, the threat of space debris is imminent, for any sort of contact with an object could jeopardize the entire space elevator – solutions such as mounting the elevator on a mobile platform have been theorized, although it is much more likely that it will in fact remain stationary. Regardless, the prospect of such a machine is enough to get just about anybody giddy – one can only imagine how much further the world and its inhabitants could go if the space elevator became a reality…
Sources:
https://www.nbcnews.com/mach/science/colossal-elevator-space-could-be-going-sooner-you-ever-imagined-ncna915421